With us you will be flown by the highest time, local pilot, with 32+ years experience. Every one of the 60,000+ passengers that has flown with Paul have returned safe, sound, and happy. Our DHC-2 Beaver is our sole aircraft getting all of our attention and investment. Making it the DHC-2 Beaver comprised of most new components available in Alaska.
Our aircraft and all other aircraft around us has the ADS-B technology that alerts me when other aircraft are in close proximity.
Click here to find out more about the ADS-B system.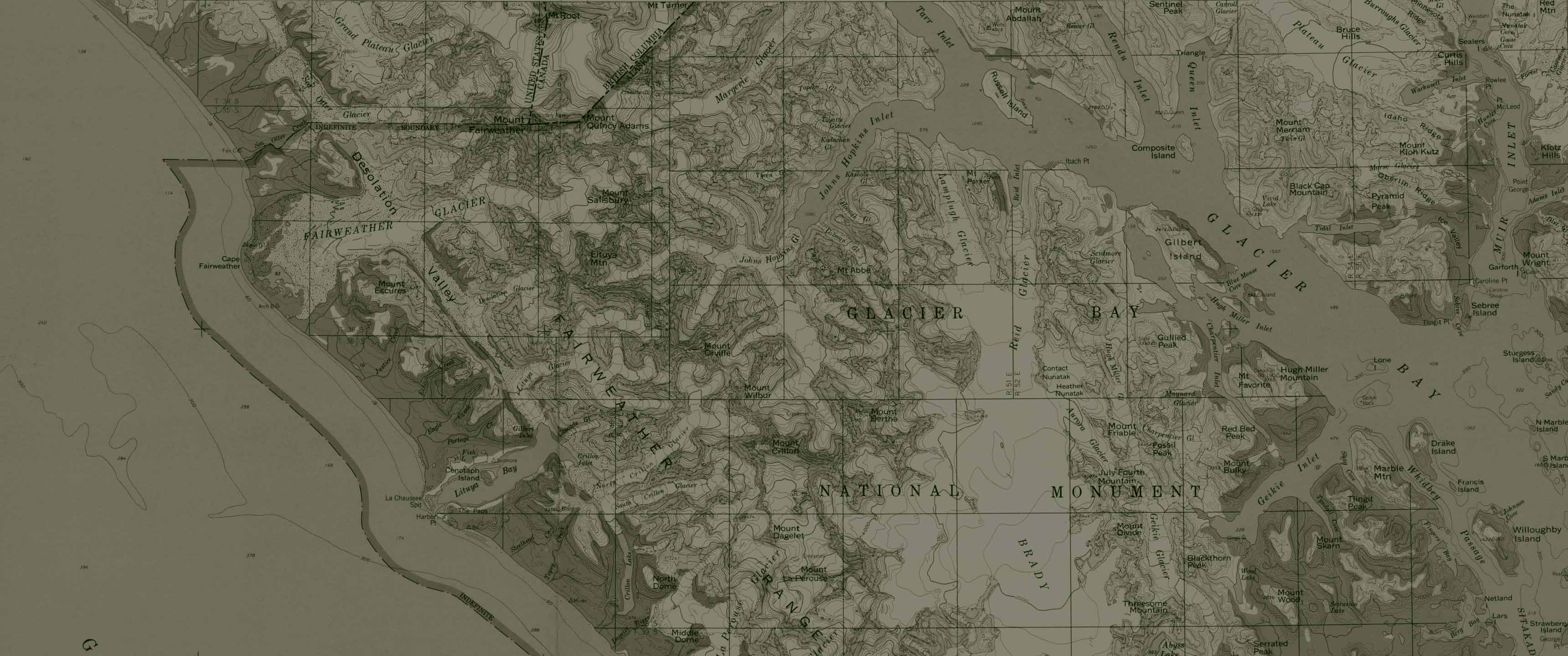 Discover
Adventure is not dictated by itineraries, The vast and majestic, The best place on Earth, A once in a lifetime experience, There is only one way to see this land, Flying as it should be, Adventuring past the edge of boundaries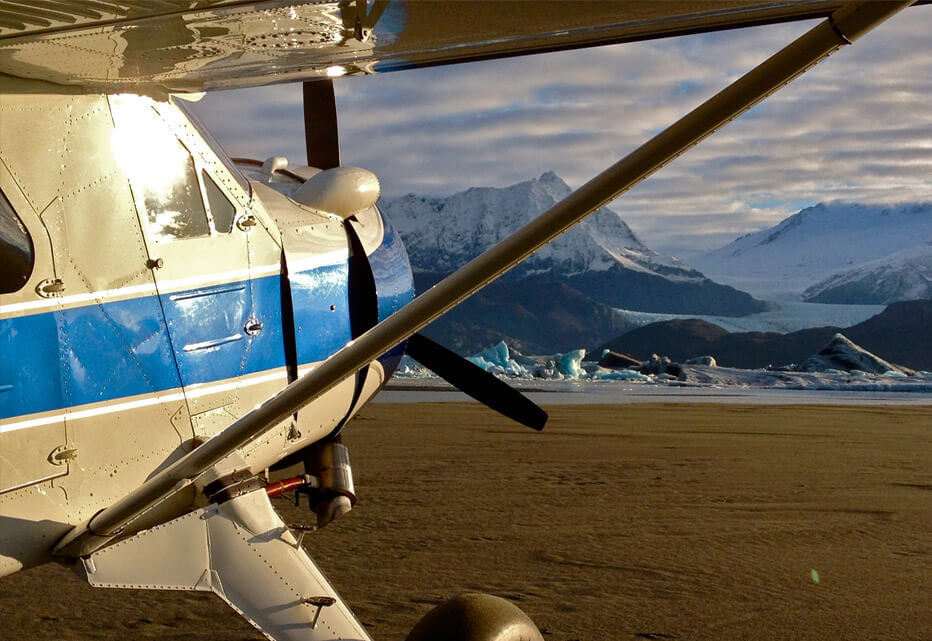 SE Alaska's Premiere Glacier Flights!
Welcome to Northern Southeast Alaska with Mountain Flying Service, based in Haines & Skagway Alaska. We specialize in Glacier Bay Flightseeing from Haines & Skagway as well as Charter Flights to and from Skagway, Haines, Gustavus, Juneau, Sitka, and Yakutat. Owned and operated by husband and wife, Paul and Amy Swanstrom. Our service caters to those that want to experience world class glacier flightseeing tours, amazingly scenic charter flights, and for climbers and skiers that want access into the local Chilkat Mountains, Mt Fairweather and the St. Elias Range.

Paul has been flying these mountains and rivers, glaciers and Fjords commercially since 1992. River running brought Paul up to Haines in 1987. 14 trips on the Tat-Alsek rivers in Glacier Bay National Park gives us a unique ground up perspective on your flight. With us you will be flown by the highest time local pilot with the most fully rebuilt DeHavilland Beaver in Alaska. The DHC-2 Beaver is one of the world's premiere bush planes. We the are pioneering company to offer more in depth flights, going further cross Glacier Bay National Park and also incorporating a remote landing option.

Our flights are designed to be informative, giving you a sense of how the landscape is formed, the wildlife that inhabit the land, and how human history intermingle with it all.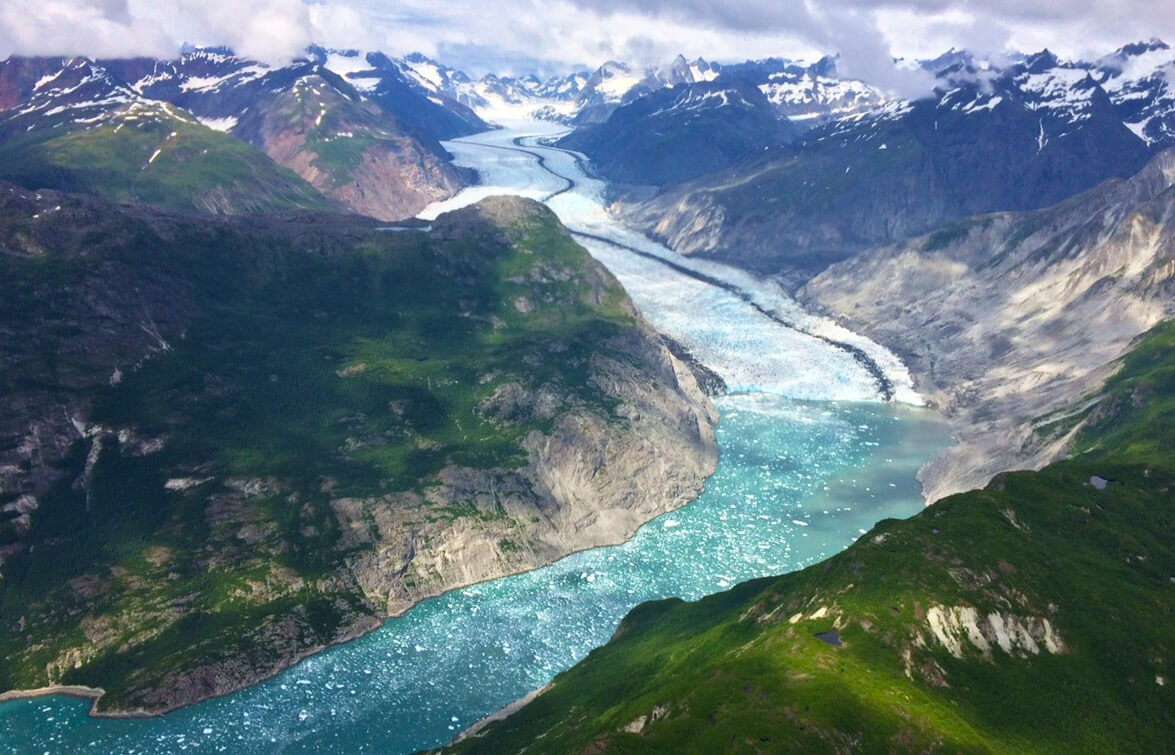 Mountains
Glaciers
Fjords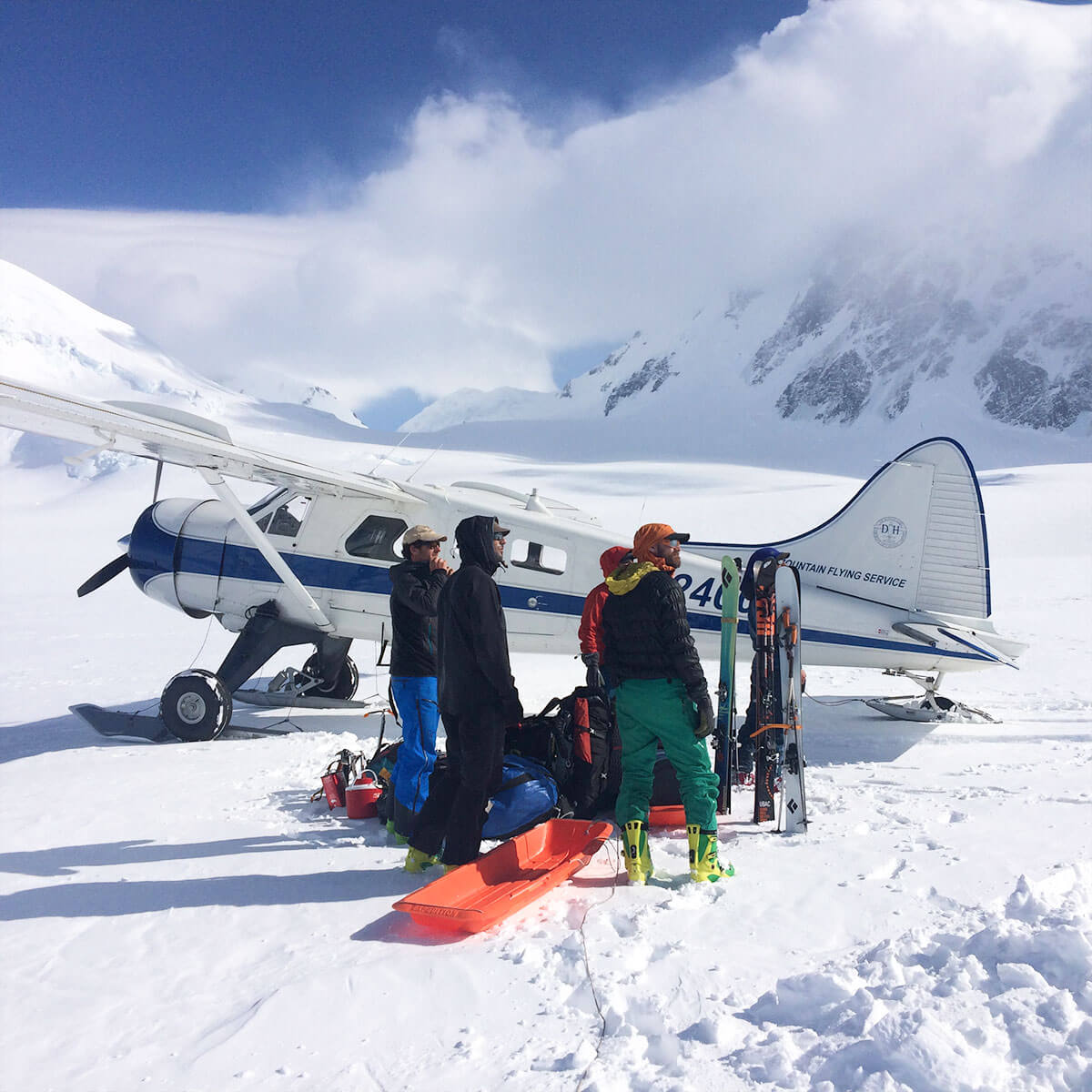 Book Your Next
Adventure Today.
We offer support for everything from remote ski camps
to those looking for Glacier Bay flightseeing tours.
Flightseeing
Ski & Mountaineering Camps
Air Taxi
Cargo
Book A Tour